Anita Brown, allegedly involved with Davido and rumored to be pregnant, turns her frustrations on Chioma Adeleke as she reveals who the singer's real first wife was .
Although Chioma has been out of the public eye for nearly eight months, the grieving mother has been the target of ridicule on social media for stalking husband Davido's infidelity.
In a recent post on Instagram, Anita Brown claimed that Chioma was not Davido's first wife, but the mother of his second child, Hailey, while Amanda was his first wife.
Anita made these assertions during her Instagram Live and responding to fans.
A fan wrote: "Baby is fine. If they attack you, let them know that Chioma is also a supporting role promoted to second wife, tell them Amanda, Hailey's mom is David's first wife".
Anita Brown confirmed this, writing: "They can't hear you".
See snapshot below…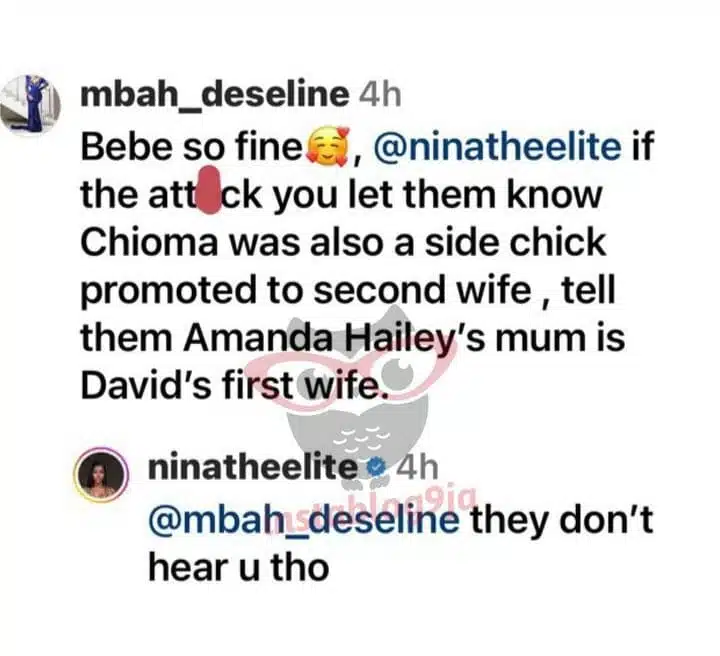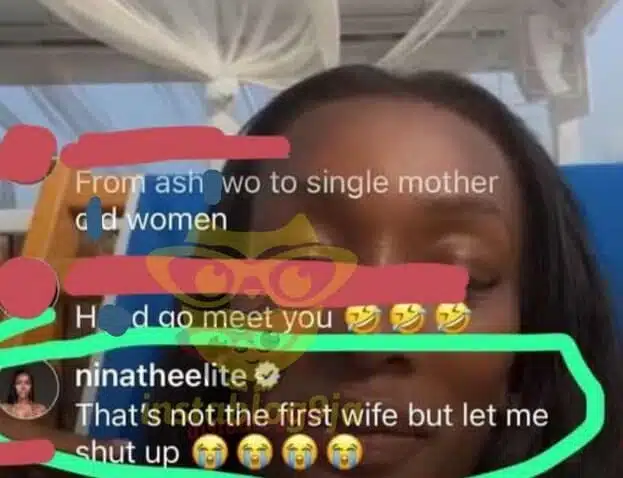 Join our Telegram platform for news updates

join now