Viral News
Man Sponsored Abroad By Girlfriend Caught In Hotel With Her Bestie After Returning » Ngnews247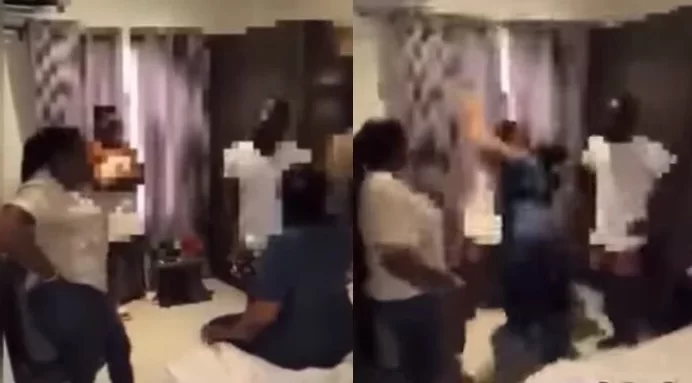 A young woman found out that her sponsored boyfriend had gone abroad for further studies and returned to Nigeria unannounced.
They are understood to have dated for seven years and she funded his masters studies in the UK.
She joined a savings group and even borrowed money to send him to school, but he reportedly said she couldn't marry her because she didn't graduate.
The twist is that he came back without telling her and contacted her best friend to spend some quality time with him.
The two lived together in a hotel for three weeks before his girlfriend found out he was back in Nigeria.
She received word that her boyfriend, who she thought was still in the UK, had been found in a hotel in Uyo, Akwa Ibom state.
The girlfriend and her friend stormed the hotel and somehow found the room where he boarded. They pretended to be room service and when he opened the door they all barged in and saw her best friend wrapping her torso in a towel.
A video circulating online shows her jumping on her best friend when her man tried and failed to separate them.
The best friend expressed displeasure at the way the guy's primary girlfriend was behaving, which made her even angrier as she made a second attack.
Watch the video below: