Viral News
Peter Obi Visits Lady Who Was Assaulted While Voting In Lagos (Photos) » Ngnews247
Labor presidential candidate Peter Obi has visited Mrs Jennifer Efedi, who was beaten while voting in Surulere, Lagos.
Mrs Efedi, it will be recalled, rose to prominence after returning to the polls after an attack injured her right eye during the February 25 presidential election.
The presidential candidate has described Mrs. Efedi as his point of contact with other Nigerians who have met a similar fate when trying to exercise their right to vote.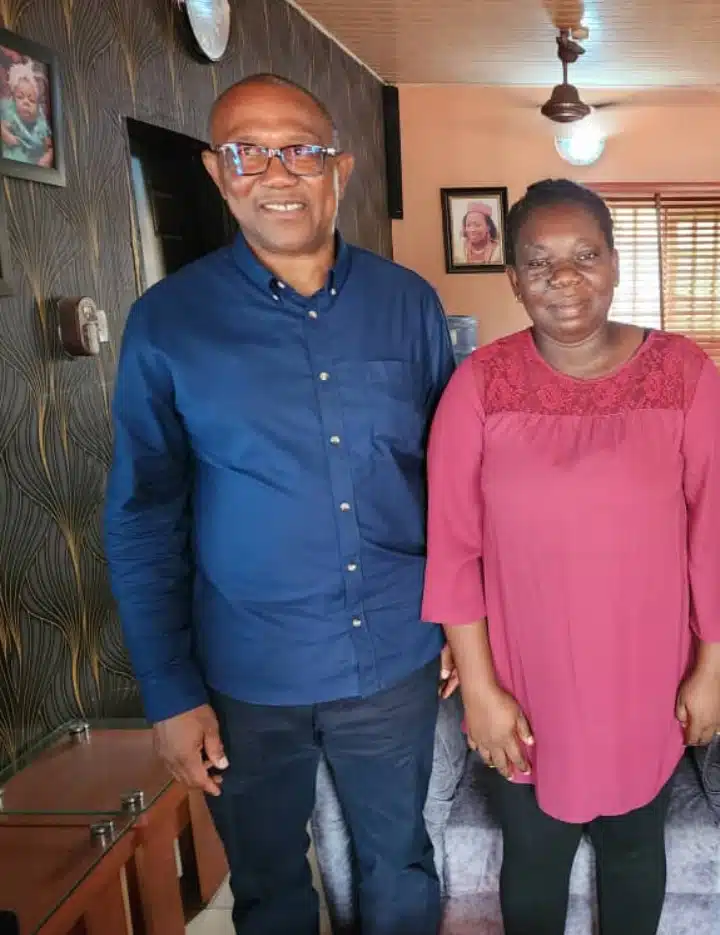 Acknowledging her bravery, the Labor candidate shared photos taken at Mrs Efedi's Surulere residence.
"Today, I visited Mrs. Jennifer Efidi. On February 25, she was attacked in an attempt to prevent her from voting, but she stood her ground. Jennifer is one of the great icons of Nigerian democracy.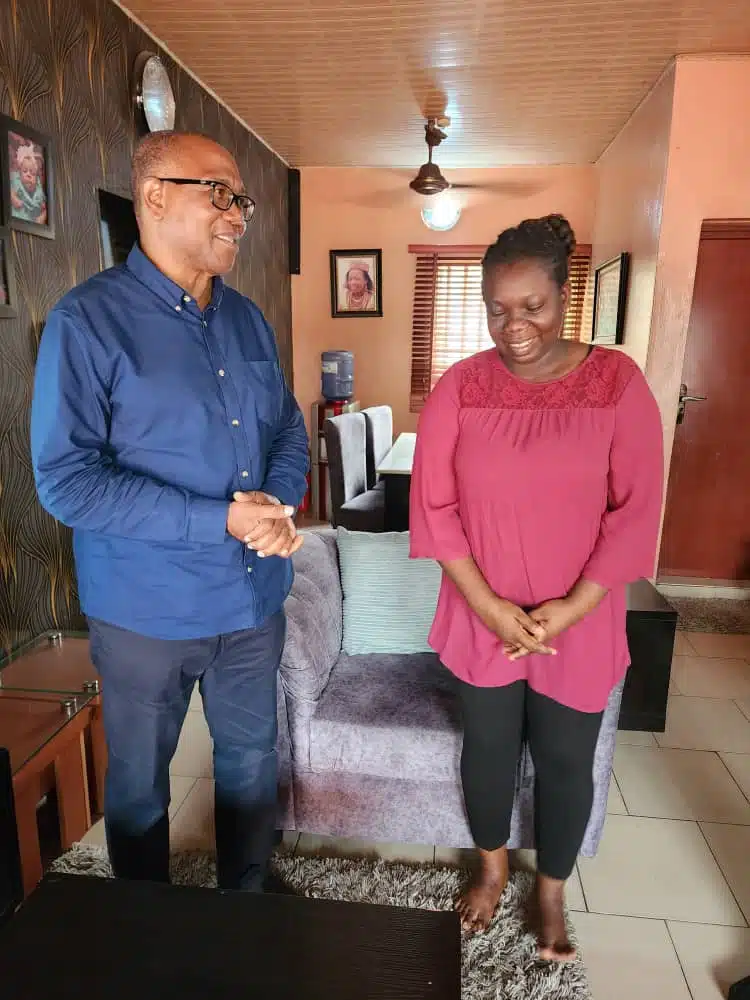 "She is my point of contact with every Nigerian who has faced a similar fate in trying to exercise her right to vote, And contribute to a new Nigeria. Like many Nigerians, I recognize her bravery and determination.
"Jennifer is a true embodiment of the new Nigerian courage profile. -PO,' he tweeted.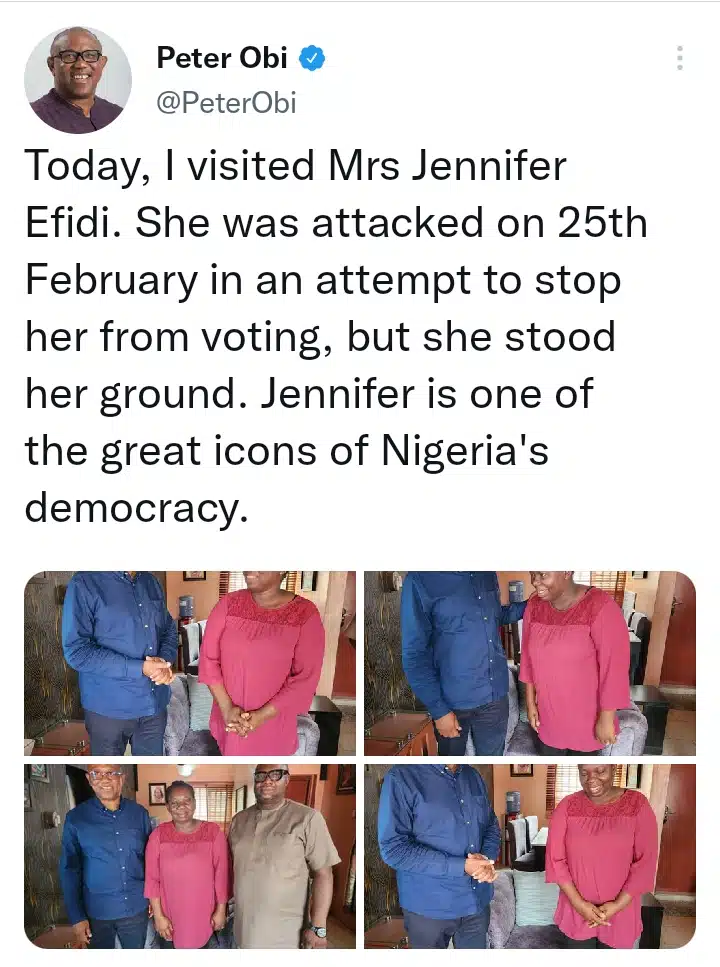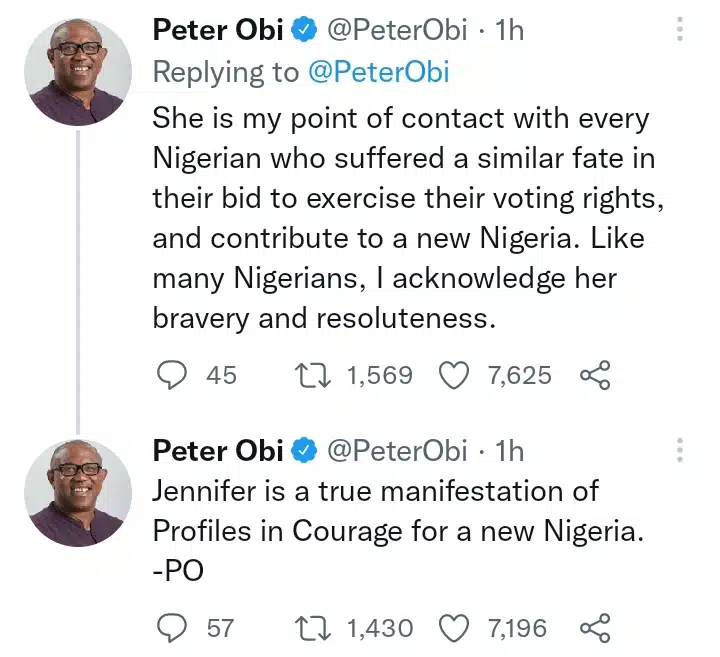 advertise